Hound Welfare Fund: Life After the Chase
The Hound Welfare Fund is dedicated to providing a secure retirement for the foxhounds of the Iroquois Hunt Club, once their hunting days are over, whether due to injury, illness, or old age.  The Fund is a 501 (c) (3) non-profit foundation and accepts tax-deductible donations, 100% of which go directly to the care, housing, and transportation of retired hounds so that they may live out their remaining years in the comfort they deserve.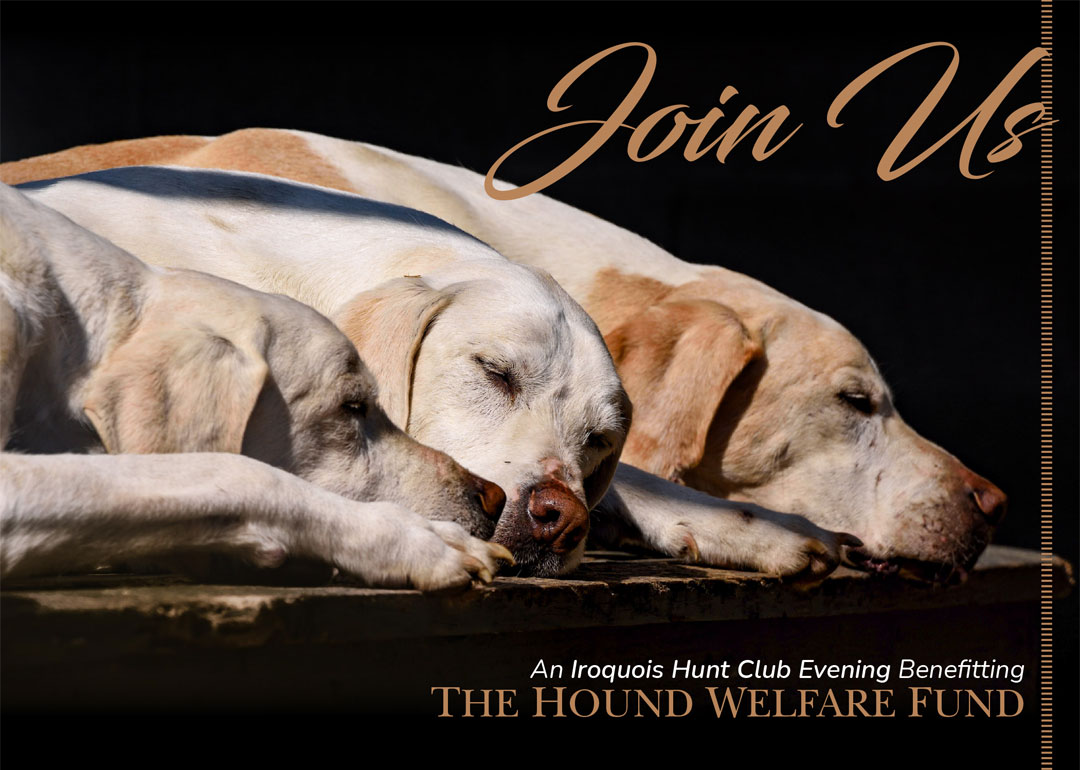 If you have would like more information on the event, please contact Mollie Jameson at molliejam@gmail.com.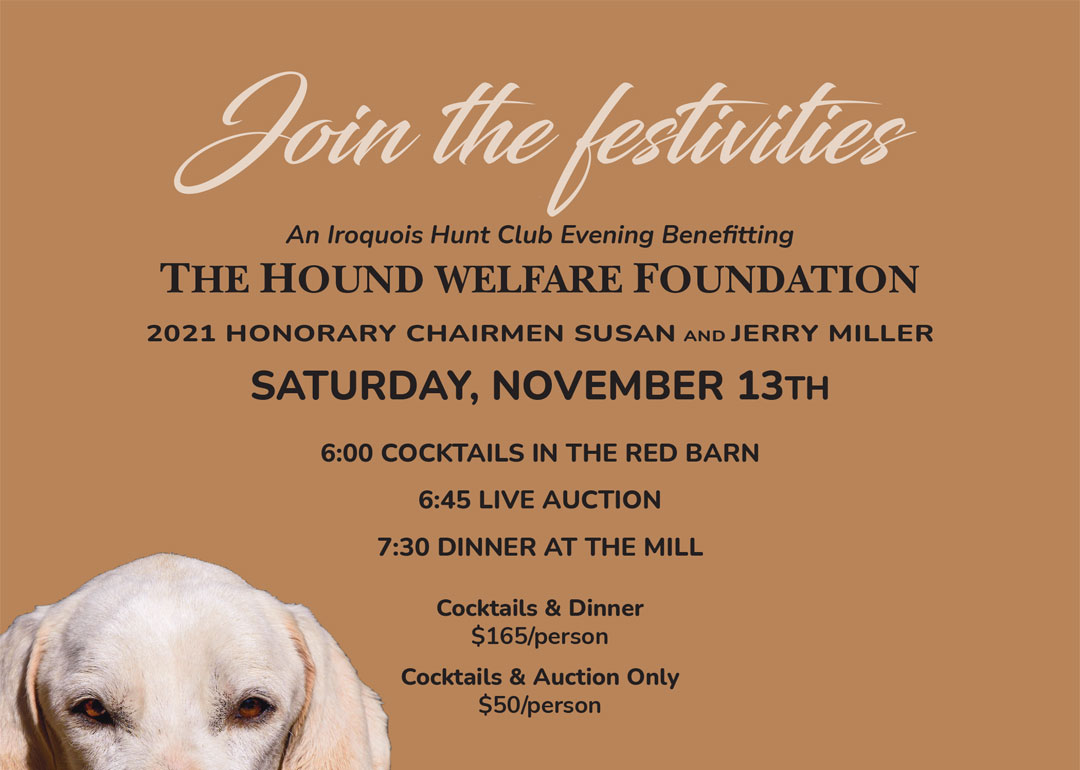 If you'd like to make a reservation for the event, please contact Nancy Clinkinbeard at nanclink56@gmail.com.
November 13th Hound Welfare Fundraiser Event items to benefit the Hound Welfare Fund – Raffle Ticket and Live Auction items!
The Coach House at ZORRO
2955 Grimes Mill Road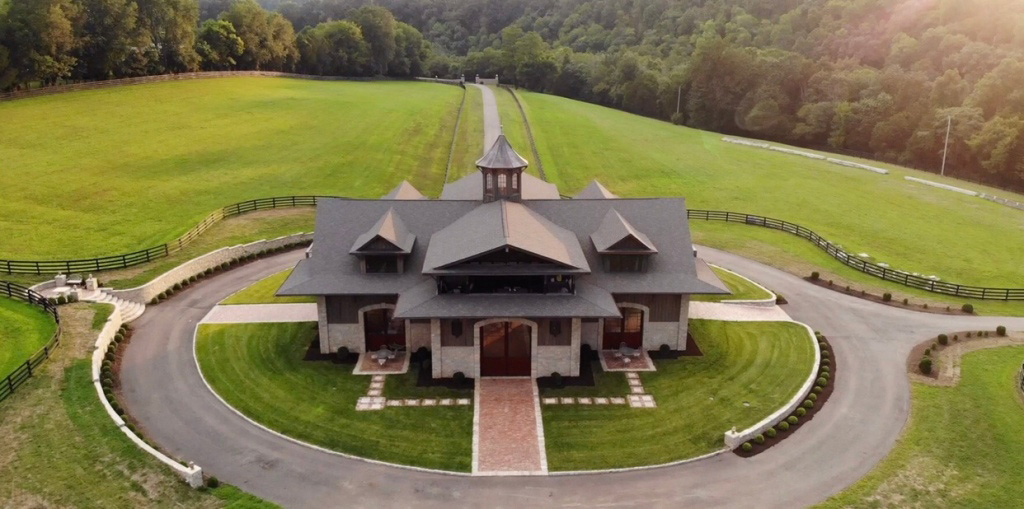 Enjoy exclusive dinner with 10 of your friends on a beautiful Kentucky evening here! Begin the evening with cocktails overlooking scenic rolling hills and finish with a delicious dinner and dessert hosted by:
Cabby Boone
Alex Boone
Alston & John Kerr
Martie & John Mayer
Taz Vaughan
Lori & Chris Wagner
$100 per raffle ticket (includes dinner for 10)
Date to be mutually agreed upon before November 12, 2022
Raffle tickets can be purchased until
Wednesday, November 10th
no later then 5:00 PM and to
purchase a raffle ticket please click HERE
.
Please provide your Name, Mailing Address, Phone Number and Email for the raffle ticket within the Donation Note text area!
If you would like to purchase a raffle ticket after 11/10/21, please contact Mollie Jameson at molliejam@gmail.com.
The winner of the raffle will be announced at the cocktail party the evening of the event!
Live Auction #1: Trail Ride & Brunch
AshWood on Antioch Barn
4051 Houston Antioch Rd. Lexington, KY

Iroquois Hunt Master, Martha Venable Johnson, MFH, of WoodLog Covert, invites 20 people to come along with her for a private trail ride in beautiful horse country!
Partner up with friends and family from 1 person to a group and bid on the number of horses you would like to join Master Johnson on her talented and superior hunt horses for a morning to remember!
Following the ride, which begins and ends at the stunning AshWood on Antioch Barn, a restored tobacco barn situated on 460 gorgeous acres, you will enjoy a classic Kentucky Brunch while you get to share the morning's adventure with friends and family!
Trail Ride winning bids include ride and brunch.
Brunch only tickets will be available to purchase after the LIVE AUCTION.
Trail Ride Date: June 5th, 2022 | Rain Date: June 12th, 2022
If you are not able to attend the Hound Welfare Event but would like to place a bid on this item, please contact by 11/10/21 Hannah Emig at hannah@iglou.com.
Hound Welfare Fund
1890 Star Shoot Pkwy #170, Box #241, Lexington, KY 40509
If you would like to make a donation to the Hound Welfare Fund, please use the button below.