The Hound Welfare Fund would like to thank our 2019 Honorary Chairperson, Tom Jameson, and his wife, Mollie, for the tremendous success of our Hound Welfare Event Saturday, June 22, 2019.
It was a fabulous evening benefiting our retired Iroquois hounds. We would also like to thank our very generous donors of our live and silent auction, we are so very grateful for your support.
We thank all our wonderful guests who attended the event, and those who  were not able to attend but kindly made a donation, for their support, love and dedication to insuring a dignified retirement for our hounds.  We thank you all!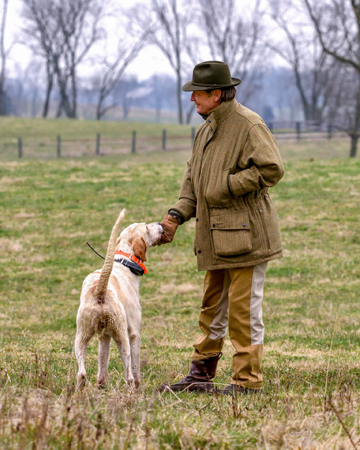 Hound Welfare Fund: Life After the Chase
The Hound Welfare Fund is dedicated to providing a secure retirement for the foxhounds of the Iroquois Hunt Club, once their hunting days are over, whether due to injury, illness, or old age.  The Fund is a 501 (c) (3) non-profit foundation and accepts tax-deductible donations, 100% of which go directly to the care, housing, and transportation of retired hounds so that they may live out their remaining years in the comfort they deserve.