HWF Dinner and Live & Silent Auction
June 22, 2019
Iroquois Hunt Club's Historic Mill (Grimes Mill Rd.)
Would you please be so kind
as to join us to insure the
retirement of our hounds with the
dignity they deserve.
Tom Jameson
Hound Welfare Fund
2019 Honorary Chairperson
For more information, please contact Lilla Mason
All things on earth point home in
old October; sailors to sea,
travellers to walls and fences,
hunters to field and hollow and
the long voice of the hounds, the lover
to the love he has forsaken.
– Thomas Wolfe –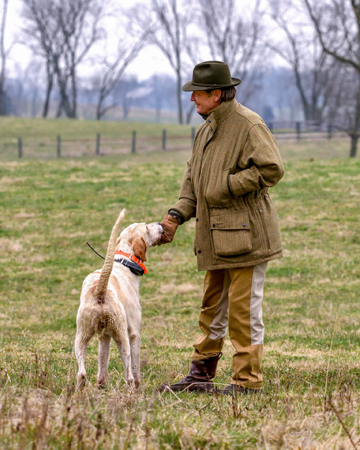 Hound Welfare Fund: Life After the Chase
The Hound Welfare Fund is dedicated to providing a secure retirement for the foxhounds of the Iroquois Hunt Club, once their hunting days are over, whether due to injury, illness, or old age.  The Fund is a 501 (c) (3) non-profit foundation and accepts tax-deductible donations, 100% of which go directly to the care, housing, and transportation of retired hounds so that they may live out their remaining years in the comfort they deserve.